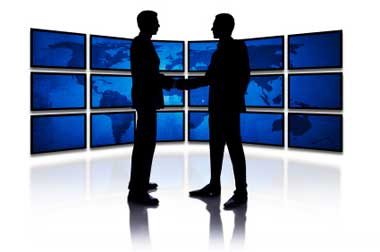 Local
Special Offers

on Website Design in Pensacola, Hosting and more We believe fifty percent of something is better than 100% of nothing so during our slow times we offer great specials and incentives to get you online for the best price possible.
Want to save?
Select the 'Intro Plan' listed below and save over 14% - A $50.00 discount!


Want to save more?
Select the 'Basic Plan' or 'Business Plan' listed below and save 20% - A $140.00 - 200.00 discount!
Want to save the most?
Select the 'Professional Plan' listed below and save 33% - A $500.00 discount!
Need something for FREE?
For existing customers, refer a friend and receive free hosting for a year or other similar valued service.
Shop around our website and find the services you need. Take note of the prices and then call us letting us know that you are calling about the special offer. We will give you one of the discounts described above ranging from 14 to 33 percent based on the services that you have selected.
Hungry for even greater savings?
All projects require a half down deposit. If you want to save even more money, you can elect to pay the full amount up front and allow extra time for the project to be completed. Amount of additional discount will be negotiated at the time of product purchase and subtracted from your invoice total.



---




Think of the Savings!

All website pricing plans listed below represent a one time charge and then an annual renewal fee for hosting which currently is $119.95 per year.

A custom website is the best investment and all content can be updated in realtime to always ensure only the most relevant and up to date information is presented!
Advertising in the phone books have much higher fees and are only good for the year.

Intro Plan

1 Year Hosting
1 Page Business
Card Website
More info...
Starting at $649.00


One time charge

Basic Plan

1 Year Hosting
4 Page Basic Website
More info...
Starting at $999.00


One time charge

Business Plan

1 Year Hosting
6 Page Website
1 User Interface
1 Database Table
More info...
Starting at $1399.00


One time charge

Professional Plan

1 Year Hosting
8+ Page Website
1 Interactive Online Form
1 User Interface
1 Database Table
More info...
Starting at $1899.00


One time charge